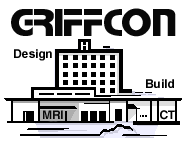 Our Credo:
"Developing Environments
To Support Tomorrow's
Healthcare Technologies"©
Our Mission:
Provide outstanding quality at the best price with the least amount of disruption to our clients' business.

To understand the complexity and unique demands of the lifesaving diagnostic tools that our design and construction support.

Maintain access to vital patient diagnostic and treatment areas, while ensuring safety and comfort.

Work with Healthcare Facility personnel to ensure the highest level of Environmental Infection Control during construction related activity.

Produce an impeccably finished project that integrates the latest technology into an environment that is as functional as it is warm and inviting.

Be known as the most innovative and reliable design/build firm in the technical medical development industry.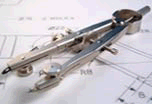 Design and Build Philosophy:
Griffcon, Inc. delivers comprehensive, fast track Design/Build services. We use the Design/Build method of project delivery to bring architectural and construction management services together under one roof. This method enables us to carry innovative ideas off the page and into the built environment.
Our Design/Build philosophy combined with an extensive base of experience, resources and leading edge technology, allow us to offer the full range of facilities planning, design, construction and contract interior fit-out at a single point of responsibility.
Design/Build is an increasingly popular alternative management method where owners contract with a single company, rather than multiple players, to complete their project. This single point of contact provides welcome simplicity and eliminates adversarial relationships between architects and builders. "Finger pointing " all too common in traditional project delivery, is non-existent in Design/Build.
The professionals at Griffcon will assess your building requirements, formulate a comprehensive plan, and implement the Design/Build process. We take a great deal of pride in our reputation. Our company is built on the belief that character determines destiny; that honoring our commitments to integrity, quality, and service to our clients ensures our continued success.
Under the Design/Build approach we assume the risks that traditionally are born by the project owner, managing and coordinating the design team, mitigating errors and omissions as well as controlling costs, schedule and delays – all which typically save the owner considerable time and money.
Our experience in the medical construction industry, having successfully completed many MRI, CT, X-Ray, R & F, Operating, Emergency Department, Special Procedures and diagnostic rooms at a diverse number of Southern California hospitals and clinics reflects the confidence expressed by our clients.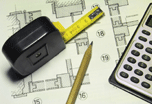 Griffcon, Inc. is committed to providing for each customer:
Intelligent experience-based planning for the programming, design development and/or construction management of your project.

Thorough site survey and research of your project site and related facilities to document existing conditions

-

leading to accurate construction documents and minimizing change orders.

Construction management and supervision delivered in a manner sensitive and appropriate to your hospital/healthcare facility environment.

Appropriate coordination and scheduling to provide the shortest possible duration and the on-time completion of your project.

Conceptual estimating, feasibility studies, and value engineering based on in-depth knowledge of and experience in projects and equipment identical to your project.

We have also secured a solid reputation among

equipment vendors,

architects, subcontractors, and code officers as dependable solution-oriented partners in the building process.